12 Sep 2023
13 awards during first half of 2023
(This brings the total to 292 awards since RTA's establishment)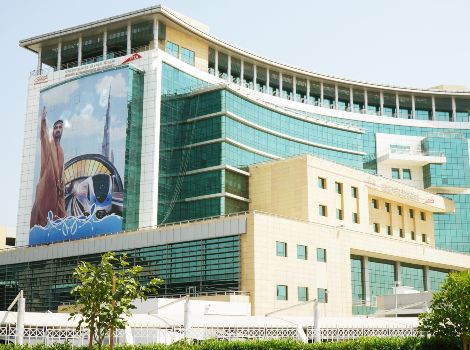 During the first half of 2023, Dubai's Roads and Transport Authority (RTA) garnered 13 esteemed local, regional, and international awards. This brings RTA's cumulative awards from 2008 to the first half of this year to 292 awards comprising 45 local, 113 regional, and 134 international awards. The participation in these awards enable RTA to showcase the creativity and innovation of its projects and services as well as enhance its global leadership in the fields of its business.

"These achievements highlight the magnitude of RTA's initiatives aimed at realising strategic goals in becoming a pioneer in sustainability and digital transformation. The ultimate goal is to become centred on mobility data, and foster proactive services tailored to the needs of both customers and employees," said Fatima Al Mandous, Director of Innovation and Leadership, at the Strategy and Corporate Governance Sector, RTA.

RTA clinched two global awards, namely: the 2023 Global Safety Award presented by the Royal Society for Prevention of Accidents (RoSPA), a UK-based establishment founded in 1916 and Customer Centricity World Series (CCWS).

The collection of prestigious awards won also includes two accolades under the GovTech Innovation Award 2023. RTA won the digital transformation category for its call centre and also bagged the Smart City Initiative of the Year award for the Expo 2020 project for managing multimedia events.

RTA won the Happiness Award, which is presented by the Investment Corporation of Dubai. This recognition was a tribute to RTA's dedicated efforts in maximising customer happiness through social communication.

RTA also secured an award under the Automating Government Transactions category for the Vehicle Purchase and Sale service through RTA's Dubai Drive app, at the third edition of the UAE Innovates Award, which is organized by Mohammed bin Rashid Centre for Government Innovation.

The premises of RTA's Dubai Intelligent Traffic Systems (ITS) Centre at Al Barsha won the BigSee Architecture Award 2023 under the Government Buildings category. This accolade recognises the innovative accomplishments in the innovative architectural design and the interior design of the facility.
RTA won the Construction Technology Award 2023, which recognises entities that excel in employing digital technology to enhance project delivery through improvements in design, efficiency, cost, sustainability, and workplace safety.