01 Mar 2022
Customers Council discusses improvement of nol card services
(An interactive discussion session was held with the public via Twitter, Facebook and Instagram)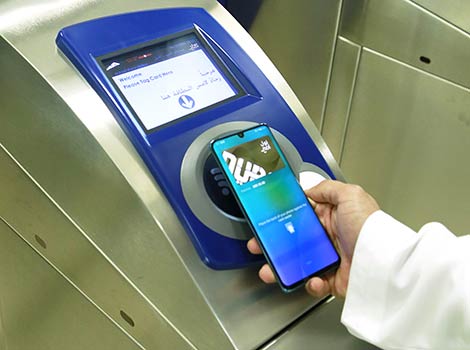 A large number of residents and citizens took part in an interactive session held by Customers Council, Roads and Transport Authority (RTA) via social media channels (Twitter, Facebook and Instagram). Topics discussed during the session focused on the improvement of services of all types of nol cards: be it the blue, silver and gold nol cards or the red tickets.

Mohammed Obaid Al Mulla, Board Member and Chairman of Customers Council, RTA chaired the session. Attendees included the council members as well as teams from the Automated Fare Collection Department (Corporate Technology Support Services Sector), Transportation Systems Department (Public Transport Agency), Customers Happiness Department, and Marketing and Corporate Communication Department (Corporate Administrative Support Services Sector).

"We, at RTA, are keen to engage various community segments with the Customers Council in improving RTA's services. Such interaction enables us to screen the public ideas, suggestions and feedback, which in turn will contribute to enhancing the level of services provided to them through RTA's channels," commented Al Mulla while welcoming the public taking part in the session via social media channels.
The Council made several recommendations and directives to the concerned personnel at the Automated Fare Collection Department, and Mohammed Obaid Al Mulla expressed gratitude and appreciation for the participation of the public in this session. He praised their interaction through contributing ideas, comments and suggestions for improving nol card services.