24 Jun 2023
Multiple community initiatives for Eid Al Adha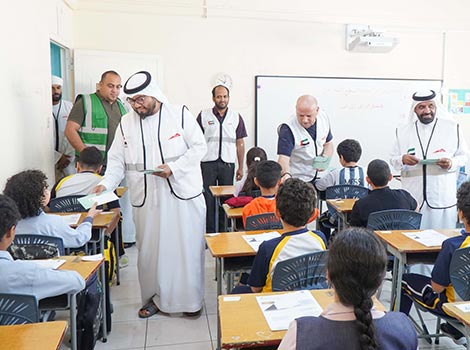 Dubai's Roads and Transport Authority (RTA) launched a host of community initiatives in collaboration with Keolis-MHI, Bagshatna Design, and Toys 'R' Us targeting children, orphans and students from limited-income families in celebration of Eid Al Adha.
Organizing these events is in line with RTA's Strategic Plan 2023-2030, which call for fostering a culture of support and solidarity besides promoting positivity and happiness values. Such humanitarian and social initiatives target all spectrums and age groups of community members.
"RTA has prepared a plan for community initiatives to celebrate Eid Al Adha including the distribution of Kiswat Al Eid (clothing) for orphan girls and those from limited income families. The initiatives also included Cash Eidayah to 300 students from the National Charity Schools." said Rowdah Al Mehrizi, Director of Marketing & Corporate Communication, Corporate Administrative Support Services Sector, RTA.
"As part of efforts to show care and bring happiness to orphans from limited-income families, the initiatives included the distribution of gifts and a trip for 40 orphan children with limited income families to IMG Worlds of Adventure." Al Mehrizi added.