13 Jul 2023
Achieving leadership in implementing a specialized strategy for asset maintenance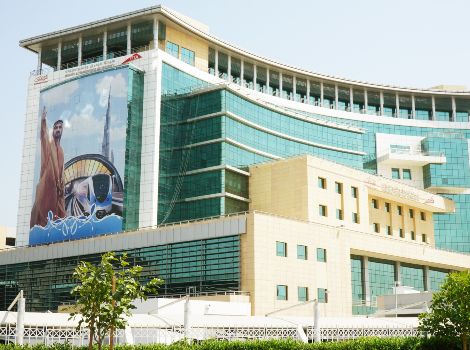 Dubai's Roads and Transport Authority (RTA) has achieved a leading role in executing a specialised asset maintenance strategy aligned with the top global standards of the industry. The achievement fits with future strategies to sustain RTA's assets and ensure their optimal utilisation.
"The initiative to implement a specialised asset maintenance strategy covers four stages: evaluating the maturity of the maintenance system, benchmarking practices with leading countries in the field, documentation and adopting maintenance strategy built on a roadmap for maintenance excellence," said Saeed Al Ramsi, Director of Asset Management, Strategy and Corporate Governance Sector, RTA.
"The process of evaluating the maturity of RTA's maintenance system is highlighted by two key aspects. Firstly, developing an integrated framework to assess the maturity of RTA's maintenance system, which comprises 10 main elements and 78 sub-elements based on the top international practices and adopting the methodology of the Global Forum on Maintenance and Asset Management. Secondly, carrying out a comprehensive evaluation of the current position. A consulting company entrusted with this task has conducted a thorough assessment using this established methodology," explained Al Ramsi.
"We have focused on revamping the asset inspection system through five key pillars highlighted by developing a comprehensive inspection policy, charting a roadmap for enhancing disciplinary inspection, and evaluating the maturity of the inspection system based on the top global standards," he added.
RTA had previously compiled a comprehensive guide for Maintenance Works Governance Policies and Manuals, which outlines the practices to be adopted by concerned asset management staff. The manual has set a uniform maintenance procedure in all maintenance departments across the RTA in a bid to reduce maintenance costs and sustain improvements in operations based on the highest global practices. RTA boasts a diverse portfolio of assets including the metro, tram, buses, taxis, marine transit means, roads, infrastructure, buildings, and technological systems among others.