04 Jul 2023
Inspections in the Rail Right-Of-Way
(In first half of 2023)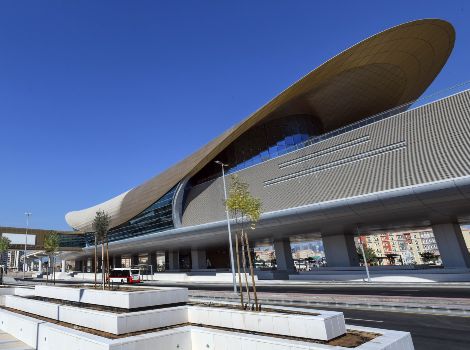 The Rail Agency at Dubai's Roads and Transport Authority (RTA) has conducted a series of inspection campaigns to monitor the Rail Right-Of-Way infractions and identify potential risks to the infrastructure of rail facilities, such as bridges, stations, and tunnels. During the first half of this year seven inspection campaigns were undertaken to ensure the safety of the metro's infrastructure.

The inspections were undertaken discover any violations or unauthorised activities including the setup of kiosks, and outdoor seating arrangements for retail outlets within the Rail Protection Zones. These inspections were specifically designed to examine the tower cranes operating within the zone. The primary goal was to ensure that the Rail Agency's stipulated pre-conditions for the operation of these cranes was met, which include obtaining a valid NOC.
Further, the inspections were designed to ensure these tower cranes are compliant with the terms and conditions outlined in the certificate.

An additional aim of one of the campaigns was to determine the risks related to telecommunication towers assets situated within the Rail Protection Zone. Another campaign focused specifically on high risk projects to closely monitor and track the progression of these installations and ensure that they do not inflict any damage on the infrastructure of the rail facilities.

Dubai Metro has Red and Green Lines, which together span 89.3 kilometres connecting 53 stations using a fleet of 129 trains. The facilities and services provided at Dubai Metro stations are ranked among the top globally.