01 May 2023
RTA celebrates International Workers' Day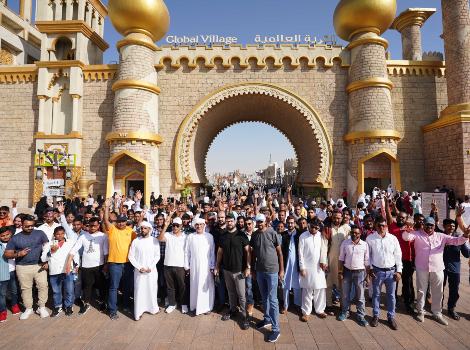 Dubai's Roads and Transport Authority (RTA) celebrated International Workers' Day on May 1st to honour the remarkable efforts of workers in accomplishing RTA's projects. This celebration is in line with RTA's corporate values that call for fostering a supportive and respectful environment for all employees.

In recognition of these outstanding efforts, RTA, lauded the festivities and engaging activities marking the International Workers' Day as they enhance a positive work atmosphere, inspire employees, and motivate them to excel.

Global Village Visit

RTA organised a recreational outing for 150 workers to the Global Village and offered them nol cards. Workers were delighted for the excursion and RTA's efforts and care for their wellbeing and happiness.

The celebration exemplifies RTA's dedication to fostering positive employee relations and boosting productivity through engaging activities. These endeavours are a testament to RTA's values and vision of creating a sustainable, happy future for all members of the organisation.

RTA is always keen on the welfare of workers. In 2022, it inducted 6,270 employees and contractors in the Smart Safety License training programme aimed to offer participants a comprehensive understanding of work standards and the application of health, safety, and environmental practices. Additionally, the programme seeks to strengthen teamwork and cultivate a sense of responsibility towards health, safety, and environmental sustainability.