08 May 2023
RTA obtains awards for Innovation in Sustainability Technology and Asset Management
(The awards are a tribute to Bridges and Pavements Maintenance Management Systems)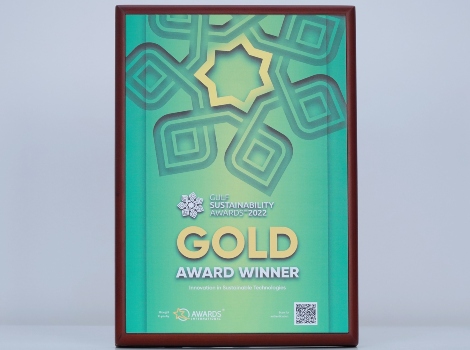 Dubai's Roads and Transport Authority (RTA) was named a winner in the Gulf Sustainability Awards 2022 Award under the category of Innovation in Sustainable Technology for Bridge Maintenance Management System (BMMS) project. RTA also won the Brandon Hall Excellence Award 2022 under the Business Future – Best Advance in Assessment and Survey Technology category for the Pavement Maintenance Management System (PMMS).

BMMS

"RTA is always keen to make effective participation and win international accolades. Consequently it won the Gulf Sustainability Awards 2022 in the Bridge Maintenance Management System (BMMS). It is a comprehensive system that manages and maintains the infrastructure of bridges while also tracking and managing various bridge-related data about location, lifecycle, condition, and maintenance history. Furthermore, the system enables the creation of maintenance plans that prioritise tasks based on risk-based and predictive maintenance of the bridge's condition," said Maitha bin Adai, CEO of RTA Traffic and Roads Agency.
95% for data accuracy

The system works on optimal planning of maintenance costs over the next four years for multiple options of maintenance works while keeping assets at the highest operational efficiency. It contributed to enhancing data accuracy by 95% compared to traditional methods by entering field inspection data using tablets connected directly to the system to speed up inspection work.

PMMS

"RTA won the Brandon Hall Excellence Award 2022 for a submission about the Pavement Maintenance Management System (PMMS) project. It is a comprehensive automated system for assessing roads condition, maintenance and pavement, specialising in pavement maintenance management and is tailored to track and examine paving layers for all types of roads, record the current pavement condition, and identify damages that occur in the paving layers during the operational cycle of paving, including data related to the date of construction, operational status, and maintenance procedures," noted Maitha bin Adai.

97% increase in inspection data accuracy

"The road paving assets are of important functional value that are invested in by scheduling their economic and technical maintenance way to make them feasible to maintain, in a functional operational condition and meet the required safety and comfort levels for users. Therefore, the survey of the current state of pavements was developed into an automated method using advanced technology. It employs a high-quality laser scanning head to gather road surface condition data, which has a huge role in enhancing the operational efficiency of road network condition inspection by reducing field inspection time by up to 400% and increasing the accuracy of automated inspection data to 97% compared to previous surveying and automated examination," concluded bin Adai.

It is noted that Dubai's Road Facilities Construction Condition Index scored 95% in 2022, according to the functional and structural assessment conducted by the Traffic & Roads Agency. The assessment aimed to identify surface damage such as cracks, subsidence, potholes and loosening in the surfaces of asphalt pavements. This was represented by the pavement quality index and the driving comfort level or road ruggedness using advanced laser equipment.