20 Jul 2023
Receiving the interns of the 8th AJYAL summer programme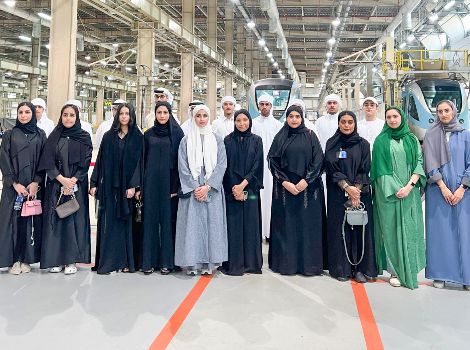 Dubai's Roads and Transport Authority (RTA) has received a batch of secondary school and university students taking part in the 8th Ajyal Summer Internship. This programme incorporates on-the-job training across various RTA agencies and sectors as well as remote training workshops. The goal is to cultivate students' understanding of future skills and AI through global academic platforms.

Programme Objectives

"The Ajyal programme is designed to qualify students and introduce them to RTA's goals and activities. The initiative also aims to nurture Emirati talents, execute the finest academic practices, and fulfil RTA's social responsibility objectives," said Athari Mohammed, Director of Human Resources and Development, Corporate Administrative Support Services Sector, RTA.

"Running throughout July and August, the two-month Ajyal programme offers educational workshops in both Arabic and English. Upon completion of the training, students will be awarded training completion certificates as well as an Ajyal programme completion certificate from the RTA," added Athari.

Enrollment Conditions

Participation in Ajyal's annual summer internship is open for children and relatives of RTA's employees, currently enrolled in secondary schools and universities.

Results

On the outcomes of the programme, Athari Mohammed says that the Human Resources and Development Department is always keen to realising the deliverables of the Ajyal programme. "This involves attracting top talents and enriching them with diverse experiences through learning and field training at RTA, thereby reaffirming RTA's commitment to the Emiratisation strategy," she concluded.