28 Aug 2023
Statement of Director General Chairman of the Board marking Emirati Women's Day
(Al Tayer: The Emirati woman is an active contributor to shaping a sustainable future for future generations)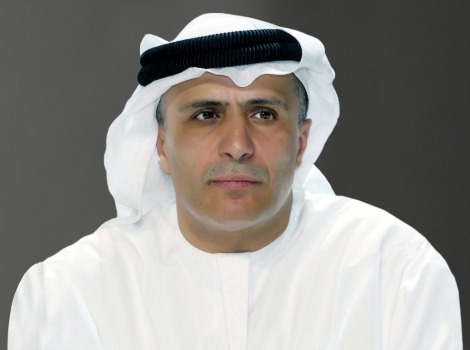 Marking the Emirati Women's Day, His Excellency Mattar Al Tayer, Director-General, Chairman of the Board of Executive Directors of the Roads and Transport Authority (RTA), said, "Under the leadership of His Highness Sheikh Mohamed bin Zayed Al Nahyan, President of the UAE, His Highness Sheikh Mohammed bin Rashid Al Maktoum, Vice President and Prime Minister of the UAE and Ruler of Dubai, and Their Highnesses, Members of the Supreme Council and Rulers of the Emirates, the UAE has prioritised the welfare of Emirati women and endeavours to empower them and facilitate the achievement of their aspirations and capitalise their capabilities in the development of the community."

Al Tayer congratulated Her Highness Sheikha Fatima bint Mubarak, Chairwoman of the General Women's Union, President of the Supreme Council for Motherhood and Childhood, Supreme Chairwoman of the Family Development Foundation (Mother of the Emirates), on the Emirati Women's Day. The event, which is held this year under the theme "We Collaborate for Tomorrow", resonates with the theme for this year which is the Year of Sustainability themed: Today for tomorrow". It supports the UAE's efforts in achieving gender balance and consolidating a corporate, social and ethical culture for the good of the nation.

"UAE's leaders firmly believe in the capabilities of Emirati women across all fields and are keen to drive the development for the wellbeing of residents. The UAE has made every effort to provide the best environment for Emirati women recording an exceptional presence in many fields which has enabled them to become active partners in leadership, innovation and nurtured them to face challenges to create a sustainable future for future generations.

RTA is deeply committed to empowering Emirati women, providing them with opportunities to take on leadership roles and specialised positions across various RTA sectors. In 2023, we take pride in our roster of 920 female staff, of which 793 are Emiratis. They hold diverse positions including 222 in engineering and technical roles, 122 in specialised jobs, 23 in leadership positions, 25 in fieldwork, 52 in supervisory capacities, 42 in supportive and overseeing roles, and 434 in administrative support positions.