29 May 2023
Dubai Taxi sector trips achieve remarkable growth rate in Q1 2023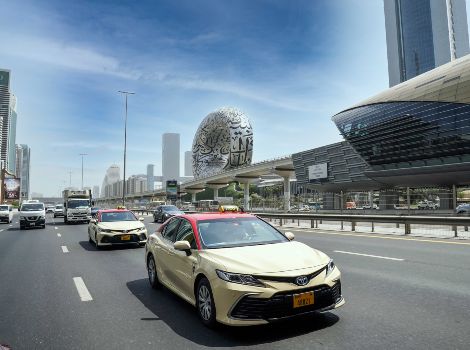 The taxi sector in Dubai has experienced a robust growth rate, reaching a remarkable 6% during the first quarter of 2023, in comparison to the corresponding period of the previous year. This impressive figure surpasses the levels reported during the same period in 2019 by a significant margin of 5%.

"Dubai's taxi sector has seen a remarkable growth trajectory over the past five years. In the first quarter of this year, the number of taxi trips amounted to a staggering 27.3 million, showcasing a consistent upward trend when compared to the corresponding periods in previous years. The numbers were 26 million trips in 2022, 19.2 million trips in 2021, 23.3 million trips in 2020, and 26.1 million trips in 2019," said Adel Shakri, Director of Planning and Business Development, Public Transport Agency, RTA.

"This sector experienced an unprecedented surge, marking its highest growth in recent years, particularly e-hail services, smart rental services, and Hala Taxi service. The analysis of figures and ratios of the sector during the first quarter of 2023 reflects the thriving economy of Dubai, which cemented its standing as a prominent global hub for investment and tourism," added Shakri.