05 May 2023
RTA to provide vehicle testing service all days of the week
(Expanding the number of centres due the growing public demand)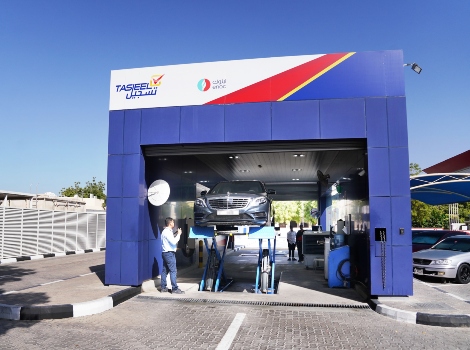 Dubai's Roads and Transport Authority (RTA) will permanently run vehicle technical testing services on all days of the week, including Sundays, beginning April 30, 2023. The step follows a successful two-month trial period in the Ras Al Khor Industrial Area, and the scope of the service is being expanded to cover four centres.

"The technical testing service will now be permanently available on Sundays as well, with an expanded scope that includes testing centres affiliated with ENOC Tasjeel centres at Al Aweer, Al Tawar, AutoPro Al Mankhool, and AutoPro Al Satwa. The step was taken in response to the growing demand for the service during the trial period, where the average number of transactions on Sundays reached 234 technical tests," said Ahmed Mahboub, Director of Vehicle Licensing, Licensing Agency, RTA.

"The initiative was introduced on a trial basis in two centres, namely Al Mutakamela Vehicles Testing & Registration Centre and Tasjeel's Used Car Market Centre, from 2:00 pm to 10:00 pm for two months. A study was commissioned to assess the impact of the initiative on the public, the scale of demand, and the extent of benefit achieved. Following the positive outcomes of the study, it was approved to apply the initiative permanently on Sundays and increase the number of service provider centres. The range of services provided at these centres include testing for transfer, registration, export and renewal of vehicle registration as well as the testing of classic vehicles," concluded Mahboub.