05 Sep 2023
Statement of Mattar Al Tayer marking return of Sultan Al Neyadi
(Mattar Al Tayer: Al Neyadi's return to Earth and homeland is a proud day for everyone)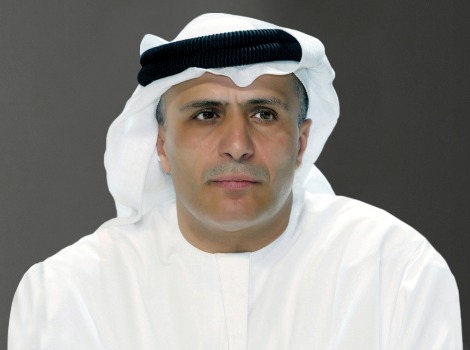 His Excellency Mattar Al Tayer, General Commissioner of the Infrastructure, Urban Planning and Well-Being Pillar offered sincere congratulations to His Highness Sheikh Mohamed bin Zayed Al Nahyan, President of the UAE; His Highness Sheikh Mohammed bin Rashid Al Maktoum, Vice-President, Prime Minister of the UAE, Ruler of Dubai; and Their Highnesses the Members of the Supreme Council of the Union, Rulers of the Emirates, marking the triumphant return of the Emirati astronaut Sultan Al Neyadi to Earth.
"Marking the success of the longest space mission in Arab history, this mission saw Sultan Al Neyadi spend six months in space, during which he engaged in nearly 200 scientific experiments. These experiments are poised to aid the scientific endeavours of universities and research institutions in accessing data and drawing conclusions that benefit humanity," commented Al Tayer.
"A momentous event witnessed by millions worldwide marked the return of the Emirati astronaut Sultan Al Neyadi to Earth after concluding his groundbreaking scientific mission. This monumental accomplishment positions the UAE as the 11th nation globally to partake in a long mission to the International Space Station. Sultan Al Neyadi is now the first Arab astronaut to perform a spacewalk outside the station," said Al Tayer.
"September 4th marks Sultan Al Neyadi's return to Earth, and the culmination of the "Zayed Ambition 2" mission is another success and an unprecedented achievement that is not only a source of pride for the people of the UAE but also all Arabs.

"This event is a crowning addition to the UAE's impressive roster of space accomplishments, which include the initiation of the UAE Astronaut Programme, the triumphant launch of the Emirates Mars Mission – the first Arab probe to explore Mars, the deployment of satellites like KhalifaSat & DubaiSat 1 and 2, and the UAE's missions to explore the moon, making it the fourth nation globally to embark on such scientific missions over and above the establishment of the Mohammed bin Rashid Space Centre and the UAE Space Agency, and many other impressive space achievements that the UAE has achieved recently," concluded Al Tayer.