Abdul Muhsen Ibrahim Kalbat
Chief Executive Officer of the Rail Agency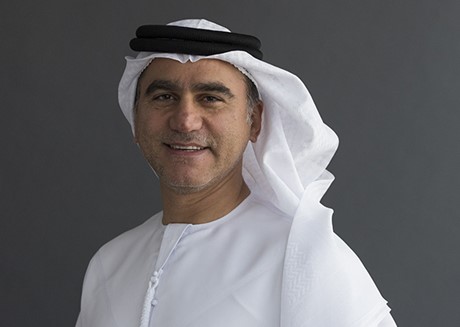 Abdul Muhsen Ibrahim Kalbat has a wealth of more than 28 years of senior leadership experience in the public sector. He has been an essential and prominent Member of RTA's Board of Directors from inception in 2005. He has actively played a crucial role in the establishment of RTA through the development of robust and effective governance, operational and cross-functional frameworks and business organizational structure. He introduced creative management concepts and diverse approaches for improving administrative and technical processes across RTA, which lead to transforming them from routine daily operations to highly efficient strategic drive.

Abdul Mohsen has been holding the position of the CEO of Rail Agency since 2015. During this period, he has been actively focusing his efforts on improving operational efficiency, maximizing revenue and minimizing expenditure. In addition to his determination to expand, enhance and develop Dubai's railway network, he was focused on the efficient and optimal utilisation of budget through the public-private partnership (PPP) scheme. He has also accomplished significant cost-saving measures of more than AED 25 billion in development & operational costs. Furthermore, he has played an important role in raising feasible financial returns on RTA investments through several engagements with third party providers and developers.

Formerly, in 2006, he was appointed as CEO of RTA's Strategy and Corporate Governance Sector. As part of his duties, he undertook the responsibility to define and steer RTA's strategic direction towards fully integrated transportation solutions with the aim to shifting from private car use to public transport in support of Dubai's long-term strategic development plan and vision.

Abdul Mohsen is currently leading a host of vital and strategic projects at RTA including updating Dubai Railway Master Plan, Route 2020 project that extends the current railway network to connect with Expo 2020 site and the Red and Green lines extension project. Additionally, he is leading RTA's efforts toward the future public transport systems by encouraging creative and innovative solutions and studying the feasibility of applying them in Dubai, such as the Hyperloop project. Furthermore, he has been actively involved in studying the implementation of state-of-the-art suspended transport systems, a futuristic game-changer transport system that will contribute to the development of the rail transit system all over the emirate.

Apart from being a member of RTA's Board of Directors, Abdul Mohsen is a vital member in several steering and strategic committees and institutions across the Emirate namely:
• Board Member in Etihad ESCO
• Vice-Chairman of Logistics Committee to support Etihad Rail in Dubai.
• General Coordinator in Dubai between RTA & Etihad Rail.
• Member of the Technical Committee in Etihad Rail.
• Ex-Chairman of the Board of Directors of Etihad Rail DB and member of the board of Etihad Rail.

Professional Experience:
• CEO of Rail Agency, RTA (Since 2015 – till date)
• CEO of Strategy and Corporate Governance Sector, RTA (2005 – 2015)
• Head of Follow-up and Development Office for Roads and General Projects – DM (2000 – 2005)
• Transportation Planner – DM (1991 – 2000)

Education:
Bachelor's Degree in Computer Science from the University of the United Arab Emirates, Al Ain (1991).

Awards:
Abdul Mohsen was honoured in many forums for his excellence, success, and visionary leadership style:
• In 2017, Abdul Mohsen won The Best CEO/Assistant DG in Dubai Government Excellence Program Awards.
• In 2011, Abdul Mohsen was awarded by His Highness Sheikh Mohammed Bin Rashid Al Maktoum a Medal of Honour for his valuable contributions to RTA's excellence and government work.