19 Jun 2023
55th CIECA Congress in Austria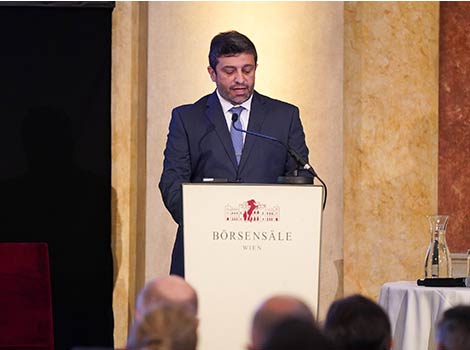 Dubai's Roads and Transport Authority (RTA), represented by the Licensing Agency, took part in the 55th annual international congress of the General Assembly of the International Commission for Driver Testing (CIECA). The congress, which drew delegates from 40 countries across all continents, concluded recently in Austria's capital, Vienna, and was organised by the Austrian Road Safety Board. The main theme of this year's congress 2023 was: What do novice drivers need to know today, what skills do they need to perfect and how do we test them?
"RTA's involvement in this congress is a part of its long-standing commitment to staying abreast of the latest advancements, experiences, and exceptional global practices of drivers qualification and licensing. It is also aimed to exchange RTA's approved modules and policies for drivers training, qualification, and licensing with delegates from participating countries," said Abdulla Yousef Al Ali, CEO of Licensing Agency.
"RTA is always eager to achieve mutual benefits and global expertise in driver training, qualification, and licensing, as well as share knowledge and successful international practices of the industry. In doing so, it improves traffic safety and contributes to realising RTA's vision of being a world leader in seamless and sustainable mobility; a key pillar of enhancing the safety of people mobility," he added.
On the closing day of the congress Al Ali delivered a keynote and the commission's flag was passed on to the RTA as official host for the 56th edition of the Congress of the General Assembly in Dubai in March 2024. The event will be held under the theme "Smart Driving in the Cities of the Future".
During the congress, RTA's Licensing Agency made a comprehensive visual presentation about the Drivers Training System; an electronic system that serves as a vital link between the Drivers Licensing Department and driving institutes. It allows for the monitoring of training activities undertaken by instructors at these institutes. The team presented the system's operation and role as the primary metric for evaluating training indicators at institutes. It also aids specialists in the department in analysing and proposing development ideas related to driver training, qualification, and testing.