08 Aug 2023
Completion of road maintenance works spanning 16.7 km in the first half of 2023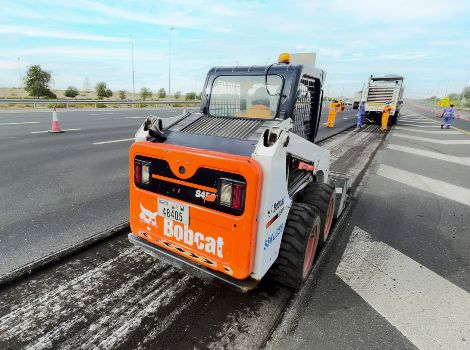 In the first half of 2023, Dubai's Roads and Transport Authority (RTA) completed 16.7 km of road maintenance throughout Dubai These activities are part of the RTA's commitment to the maintenance of the structural condition of the roads and ensuring its sustainability, quality, and safety. The objective is to ensure smooth traffic flow, road users' safety and to achieve RTA's Vision of being "The world leader in seamless and sustainable mobility".

RTA executed 28 preventive maintenance works on many vital roads in Dubai during the first half of the current year. These included Sheikh Zayed Road, Al Rebat Street, Sheikh Zayed Bin Hamdan Street, Al Khail Road, and Al Rasheed Street. Maintenance works were assigned according to the classification of each road: highways, freeways, arterial roads and internal roads.

"During the first half of 2023 RTA carried out a series of preventive maintenance works on Dubai's main and arterial roadways. The main goal of these maintenance works was to sustain the operational condition of these crucial pathways. Among the tasks were refilling paving layers based on the condition of the road, repairing damage caused by natural factors and repaving asphalt roads. Through the use of modern equipment and smart technologies, these measures contribute to extending the road's lifespan and improving operational efficiency," said Nabil Mohammad Saleh, Director of Roads and Facilities Maintenance, Traffic and Roads Agency, RTA.

"While undertaking maintenance, RTA provided the highest levels of traffic safety, ensuring smooth traffic flow and reducing congestion. RTA uses cutting-edge technology and adheres to the highest safety and quality standards when performing these maintenance tasks. This method helps to improve road operational efficiency, maintain structural integrity and ensure the well-being and safety of road users," Saleh noted.