14 Sep 2023
Customers Council ponders on the improvement of the Right-Of-Way Permits System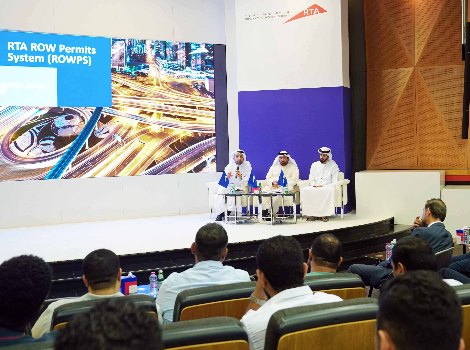 The Customers Council of Dubai's Roads and Transport Authority (RTA) held a gathering to discuss the improvement of services rendered to holders of Right-Of-Way permits. The session was opened by Mohammed Obaid Al Mulla, RTA Board Member and Chairperson of Customers Council, in the presence of Board Members as well as several representatives of relevant RTA agencies.

The council praised the level of services provided by RTA to the business community in Dubai and its standing commitment to improving the services on offer to measure up to the needs and expectations of this category of customers.

The council reviewed several topics including holding workshops to educate the users of the Right-Of-Way Permits System with the requirements and conditions of issuing permits besides addressing their comments and meeting their expectations.

The Council looked into the heavy vehicle lanes permit service system, the enhancement of the Right-Of-Way Permits System customer interface, in addition to the challenges and obstacles experienced by users of the Right-Of-Way permit system.