18 May 2023
RTA conducts inspection campaigns to ensure riders' commitment to mass transit rules & regulations
(1,193 violations reported out of 40,000 inspections in 6 areas of Dubai)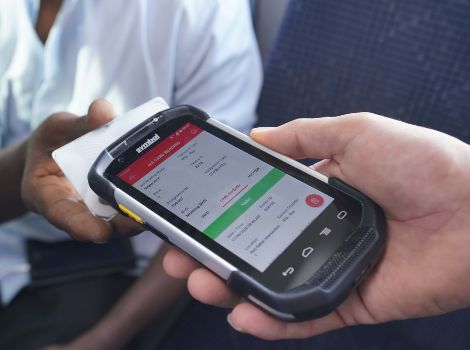 Dubai's Roads and Transport Authority (RTA) conducted an array of inspection operations under the theme of RASID campaign to ensure riders' commitment to mass transit rules and regulations, on Dubai Bus and intercity routes.

The inspection campaigns targeted various parking areas in the emirate, including Dubai American Academy, Al Khail Gate, Al Quoz, Majlis Al Gharifa, Burj Al Arab Hotel and Al Wasl Street. Over 6 days, RTA carried out 40,000 inspections that resulted in reporting 1,193 violations. Most of them related to the use of public transport means, facilities and services, entering and leaving paid parking zones without paying the specified tariff or failing show nol card upon request, or using the services and facilities in a way contrary to RTA's instructions displayed on the directional signs in addition to other applicable violations.

"The field teams of the Passenger Transport Activities Monitoring Department are launching year-round inspection campaigns in several spots across Dubai to detect violations, illegal activities, and misconducts that tarnish the image of tourism of the UAE, particularly Dubai, which is recognised as a global city that had established itself as a provider of top-notch services to residents, visitors, and tourists from all over the world, thanks to the city's world-class infrastructure, security, safety, and various mobility means at world-class standards," said Saeed Al Balushi, Director of Passenger Transport Activities Monitoring at RTA's Public Transport Agency.

"The campaigns were conducted in coordination with several concerned bodies, including Dubai Police and the General Directorate of Residency and Foreigners Affairs in Dubai. They covered parking lots across the emirate to reduce fare evasion by public bus users and control unauthorised activities in this regard.

"During these campaigns, some violations were reported, and data was collected and analysed using smart inspection systems and big data. Benchmarks were conducted covering inspections and violations. The reviews monitored the positive effects of these campaigns and their role in curbing offences and misconduct. They also looked into the role of the campaigns in curbing violations and improper behaviours, which in turn contributes to an improvement in the quality of services provided.

"RTA is also keen to carry out joint campaigns with other concerned entities and hold specialised awareness workshops in schools and universities to educate students of all age groups on RTA's efforts in monitoring public transportation as well as spreading the culture of using mass transportation and ensuring compliance with the respective laws," he added.

The Director of Passenger Transport Activities Monitoring at RTA's Public Transport Agency urged users of both Dubai and Intercity Buse users to pay the relevant fare using nol cards. "This measure will ensure the optimal use of RTA's means of transportation, particularly buses. It will also support RTA's efforts to provide services that cater to the needs of UAE residents, especially Dubai, and visitors from all over the world," he concluded.