15 Mar 2022
RTA holds induction workshop about e-NOCs, User's Manual for protecting rail infrastructure in Dubai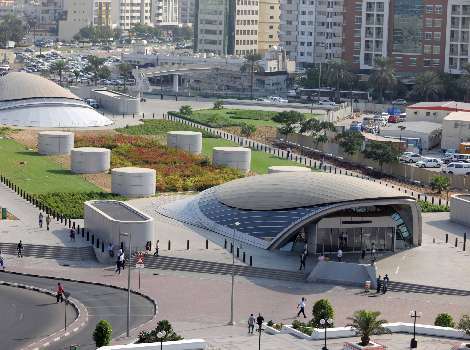 Dubai's Roads and Transport Authority's Rail Agency, has recently held a remote video workshop hosting an array of organisations from the business community of Dubai. The workshop aimed to familiarise participants with the electronic system for obtaining electronic no objection certificates (e-NOCs) from the Rail Agency as well as the stipulations set to protect the railway infrastructure in the Emirate.

"The key topics discussed in the workshop related to protecting railways, requirements of e-NOCs, registration of entities via RTA's website and setting up accounts, and the applying e-NOCs within the right-of-way of rail networks," said Osama Al Safi, Director of Right-Of-Way, Rail Agency, RTA.

The workshop discussed important activities restricted within the rail protection zones, which warrant obtaining e-NOCs from the Rail Agency. It also reviewed the potential risks associated with the practising of these activities along with the precautionary measures needed to mitigate them. The workshop also highlighted the latest revisions made to the rail network zone protection manual and a list of railway-related e-NOCs. It also gave an introduction to the Dubai rail network that include the metro and tram lines as well as a briefing about RTA's stakeholders in this regard.

Benchmarking studies were carried out with counterparts in several countries, including the United Kingdom, Singapore, Hong Kong, Australia, Denmark and others to come up with the best international practices of the industry while preparing the user's manual for protecting Dubai's railway infrastructure.
The workshop saw an elaborate discussion of several technical and engineering aspects relating to the protection of the infrastructure of the right-of-way of railway facilities.

To apply for e-NOCs or set up a new account, companies and organisations are required to log in through this URL:
https://noc.rta.ae/RTAeNOC/Webpages/common/login/login.aspx

To download the booklet about the registration of companies and entities, please login through this URL:
https://noc.rta.ae/RTAeNOC/Docs/Howtoregister.pdf